By this time, it is a fact well known that Rachel lives and breathes two things – books and disney movies. Given this, it is quite convenient to write a post that mixes both of these obsessions, with a dash of movie dialogues and a hint of book quotes. And wait, does that smell like a sprinkle of craziness and irrationality? All in all, the perfect recipe. (in case you were wondering, no i totally did not just watch Ratatouille)
I should have probably said this earlier but retrospection never got anyone anywhere so let me say it now – welcome to the second part of my Disney Movies As Books post! Like in the first part, we are going to be pairing some books and movies together and it's going to be so exciting, not least because i get yet another excuse to rave about my favourites in both these categories. Oops. Wasn't supposed to reveal that. Oh well. Let's start before something else about my ulterior motives slips out.
Soul – House In The Cerulean Sea
I'm just afraid that if I died today my life would have amounted to nothing.

Joe, Soul
Soul centers on a music teacher Joe Gardner seeking to reunite his soul and his body after they are accidentally separated, just before his big break as a jazz musician. In the Great Before, where souls are given personalities and sparks before they are sent to earth, Joe meets 22, a soul who has still not found her spark.
Sometimes, he thought to himself in a house in a cerulean sea, you were able to choose the life you wanted. And if you were of the lucky sort, sometimes that life chose you back.

Linus, The House In The Cerulean Sea
The House In The Cerulean Sea focuses on Linus Baker, who lives an ordinary quiet life, until he's given a curious and highly classified assignment: travel to Marsyas Island Orphanage, where six dangerous children reside. Whatever happens, one thing which is clear is that Linus' will never be able to go back to living in a tiny house with a devious cat and his old records.
_____________
Soul holds somewhat a special place in my heart because I watched it on my birthday the year it released. I re-watched it recently and I can't believe I didn't notice before how similar vibes it has with The House In The Cerulean Sea, one of my all time favourites. The main character in both was a middle aged working man, living an ordinary and monotonous life, not quite happy with their work but having no other choice. Then they are thrust into extraordinary circumstances and realize there's more to life than they ever knew. Lucy (a literal 6 year old who's quite literally the son of the devil) from the book reminds me of 22 (an unborn soul), because both are technically children but through the course of the story, they teach the adult main character the true meaning of life. Overall too, both Soul and The House In The Cerulean Sea are heartfelt and bittersweet stories with lots of meaning and a tinge of melancholy.
The Incredibles – Renegades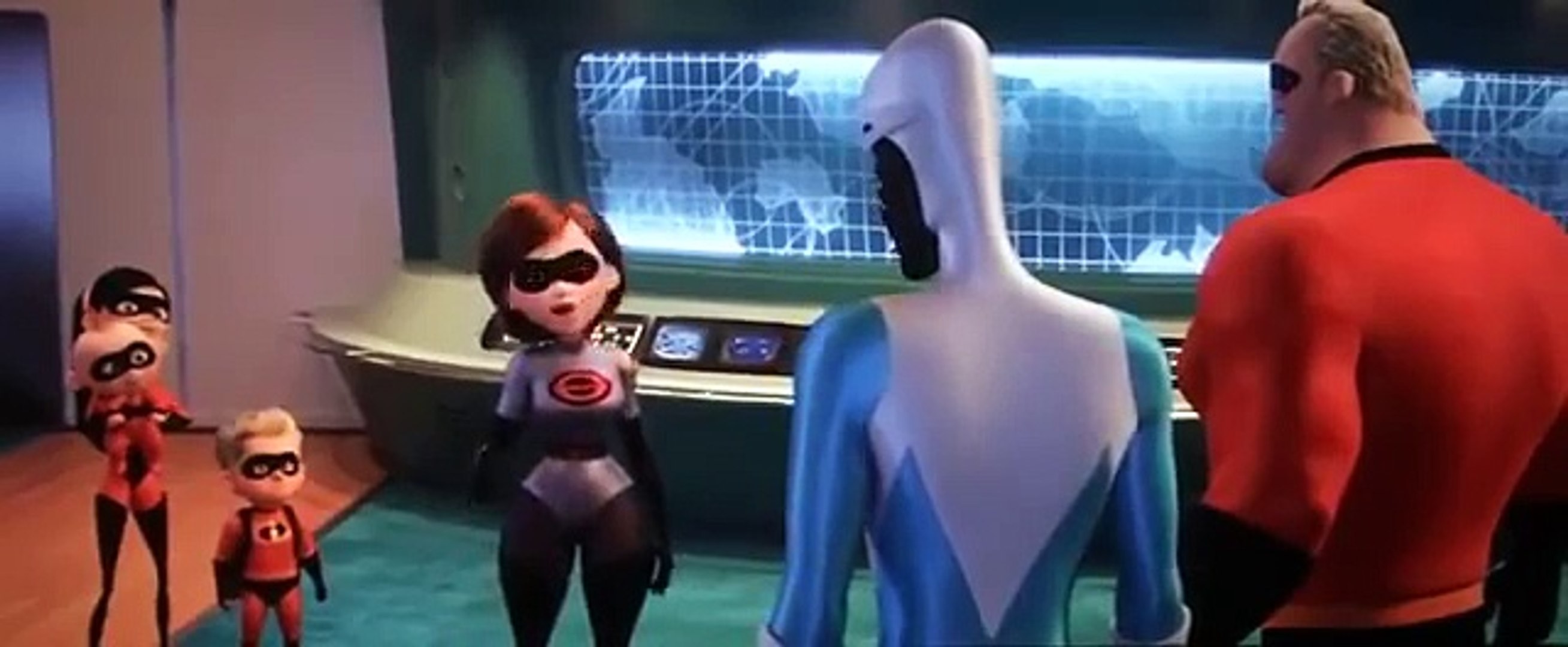 Helen: Everyone is special, Dash.

Dash: That's just another way of saying no one is.
The Incredibles is set in a fictional world where superheroes (also known as "Supers") co-exist with society and are occasionally forced into action despite a ban issued on them by the government. And Incredibles 2 focuses on Helen (the woman in the picture) pulling off a publicity stunt while Bob (the burly red man in the picture) is left to take care of the kids.
"Heroism wasn't about what you could do, it was about what you did. It was about who you saved when they needed saving."

Renegades
The first of a trilogy, Renegades follows Nova, who can put people to sleep with a touch and Adrian, who can bring his drawings to life. Except they are on opposite sides – Adrian is a Renegade, a champion of justice, defender of the city, while Nova is an Anarchist, the villain whose sole purpose is to bring the Renegades down.
_____________
What more do I need to say other than superheroes!! *jazz hands and squeaky voice*
Yeah no see, I haven't seen a single Marvel movie in my life (eek don't come at me) but with The Incredibles movies and the Renegades trilogy put together, I've had a healthy dose of superheroes already. And what a delight both of them were! Secret identities, extraordinary powers and exploring the thin line between "hero" and "villain" were the common themes in the movies and the books. While the movie understandably had a comparatively basic plot, the trilogy was complexity at its finest – with morally grey characters, intertwining storylines, epic showdowns, horrifying betrayals and what not. (also hands up if anyone thinks Max from the books is anything like Jack Jack from the movie *raises hand*)
Raya and the Last Dragon – The Great Zoo Of China
Raya: Yeah, well, the world's broken. You can't trust anyone

Sisu: Or maybe it's broken, because you don't trust anyone.
The film depicts a warrior princess who seeks the fabled last dragon, with hopes of restoring the dragon gem that would bring back her father and banish the evil spirits from her kingdom.
"Convincing someone to believe something that was inherently unbelievable often meant getting that person to make a quick and easy comparison to something they already knew."
The Chinese government have found a species of animal no one believed even existed, and are ready to unveil their astonishing discovery within the greatest zoo ever created. A small group of VIPs and journalists have been brought to the zoo to witness the creatures for the first time. But everything goes horribly wrong…
_____________
It's a pity I don't talk more about this book because it's fantastic but criminally underrated. In my defense, I read it long back, before I was part of the bookish community. But anyway. Once again the similarity between the movie and the book is glaringly clear – dragons!! Both feature talking dragons (though the ones in the book is more science than myth) and a unique bond between a human and a dragon. The Great Zoo of China gives more Jurassic Park vibes though, but then again, it's meant for an adult audience so there's obviously more violence and creepy money makers.
Frozen – A Sweet & Bitter Magic
Some people are worth melting for.

Olaf, Frozen
Frozen depicts a princess (Anna) who sets off on a journey alongside an iceman (Kristoff), his reindeer (Sven), and a snowman (Olaf) to find her estranged sister (Elsa), whose icy powers have inadvertently trapped their kingdom in eternal winter.
"It felt too simple. To move forward, carrying the weight of what she'd done without letting it hold her back. It was a delicate balance. Just like magic. Just like families and relationships and sisters who shared the same face but not the same heart."
In Sweet & Bitter Magic, a witch cursed to never love (Tamsin) meets a girl hiding her own dangerous magic (Wren), and the two strike a dangerous bargain to save their queendom.
_____________
We can't have a post about Disney movies without mentioning Frozen, the movie which took little girls all over the world by storm (hehe no pun intended) with it's iconic characters (yes i'm talking about Olaf and Sven) and royalty depiction and ~snow~. (SO. MUCH. SNOW. It physically hurts my eyes sometimes to see all the white. I very much prefer the dark green-ness of the shadow & bone series). Anyway back to comparing it to A Sweet And Bitter Magic. So there are sisters that have been torn apart by circumstances (Elsa and Anna, Tasmin and Marlena) and one sister is magical and the other is not (sort of, for the book). The main conflict in both the movie and the book is magic run rampant, plaguing the town of the characters. Plus, I find both the plots quite basic and straight forward, with just one storyline and minimal twists. (and the colours in the cover match the scene i picked! what more could you want?)
Are you a Disney enthusiast too? Have you read any of these books?
And finally, in true Disney spirit, let's say it together, to infinity… and beyond! (bonus points to everyone who got the reference)
~ Rachel